Welcome To Advantage Crane
VANCOUVER ISLAND'S PREMIER CRANE RENTAL HOUSE
Along with an experienced operations team, Advantage Crane has access to one of the most diverse fleet of cranes capable of servicing Vancouver Island.
With two primary locations on Vancouver Island, Advantage crane is ideally situated to service all of your heavy lift and crane needs.
Whether its lifting an HVAC unit, completing tilt ups or executing lifts on large scale projects. Advantage Crane can provide crane solutions for a variety of industries.
Advantage Crane is a Marmon Crane Services/Berkshire Hathaway company providing industry leading crane services across Vancouver Island.
Since 2003, Advantage Crane has been a trusted and reliable crane services partner to our clients in the industrial, infrastructure, power, and commercial sectors. With branch locations in Victoria and Nanaimo, we provide our clients with the execution solutions they need. Whether it's heavy lift, engineering, or planning we have the equipment, experience, and personnel to get the job done safely and on time.
Advantage Crane is an entity of Sterling Crane, one of the largest crane rental companies in North America with twenty-seven locations throughout Canada and the U.S.A.  Sterling provides Advantage Crane additional systems, expertise  and operating procedures as well as  access to a diverse crane fleet.
As part of the Marmon Crane family, Advantage Crane has access to one of the largest crane fleets in Canada and North America. With over 625 cranes, Advantage Crane can supplement there already well rounded fleet of Carry Decks, Boom Trucks, Rough Terrains and All Terrains with additional equipment ranging from 9 Ton to 620 Ton in size. In addition to our impeccably maintained cranes, we offer bare rental, and fully operated crane service options. No matter the size or complexity of the project, Advantage Crane is your trusted crane service provider on Vancouver Island.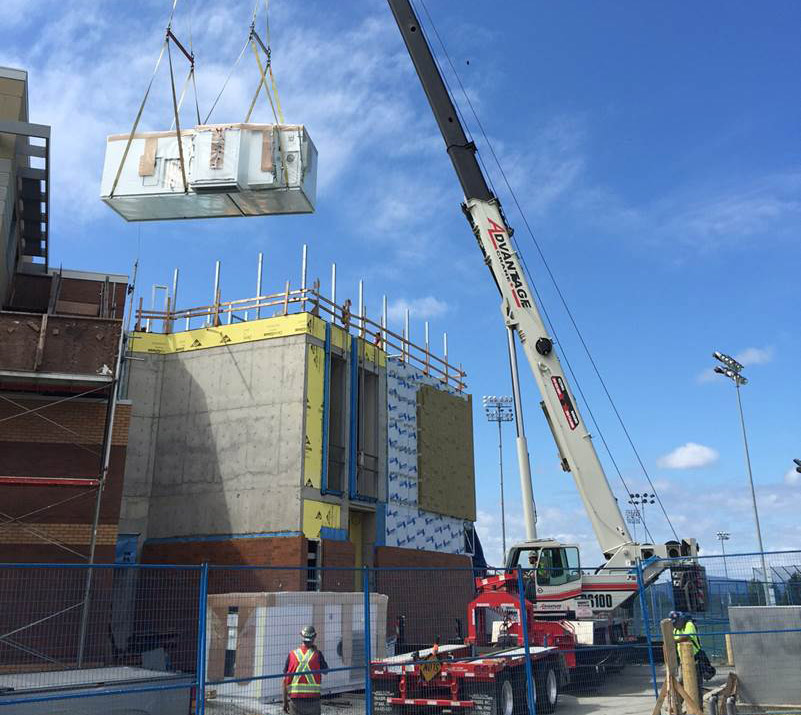 For well over decade, Advantage Crane has supported numerous market sectors on Vancouver Island and part's of British Columbia. Whether its Industrial, Maintenance, Pulp and Paper, Power Distribution, Terminals, Tanks and Storage, Marine, Commercial, Infrastructure or Institutional construction, Advantage Crane has the fleet of equipment, capabilities, and experience to safely deliver on any project size. Supplementing our industry leading safety culture, our team at Advantage Crane understands the complexities each projects brings, and the performance standards expected in the market. We provide a reliable suite of services while striving to ensure our clients and/ or partners meet schedule every time. 
Our affiliation with Sterling Crane brings a suite of additional capabilities, including but not limited to heavy lift studies, crane best practices, and engineering support for both front end project planning and throughout the project lifecycle. In addition, we are also able to supplement our fleet of equipment rapidly from adjacent Sterling Crane branches that are within proximity and where required nationally. This provides an additional level of support and ensures our customers access to a multitude of crane sizes, configurations, and classifications for a safe and efficient execution on there projects.
At Advantage Crane we understand the impact projects have on local communities, and we are dedicated to being the local partner of choice for Vancouver Island.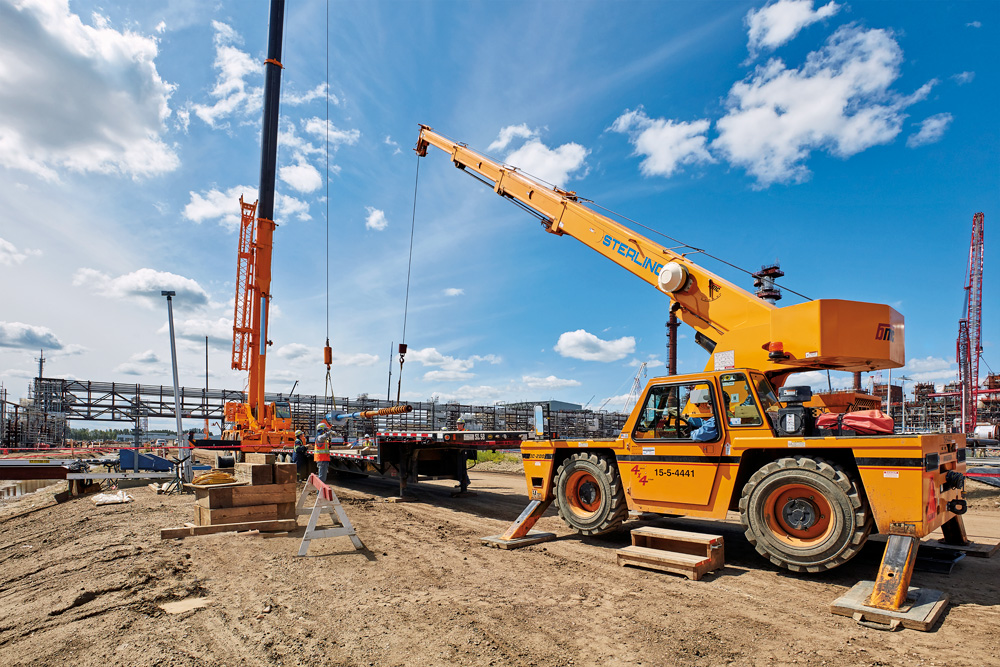 With two locations on Vancouver Island, Advantage Crane is perfectly situated to service a variety of customers with their heavy lift and crane needs.  For further information please contact one of the branches.
SOUTH ISLAND
Victoria, South Island, Sunshine Coast
Phone: 250-920-9691
Toll Free: 1-844-920-9691
(Canada & USA)
Fax: 250-474-4713
Victoria Yard: 702 Industrial Way
Langford, BC
NORTH ISLAND
Nanaimo, North Island,
Sunshine Coast
Phone: 250-920-9691
Toll Free: 1-844-920-9691
(Canada & USA)
Fax: 250-474-4713
Nanaimo Yard: 140 – 10th Street
Unit B
North Island
Victoria Yard
Get a quote today for all your heavy lift and crane services needs on Vancouver Island.